Business Cards... The Indispensable Marketing Tool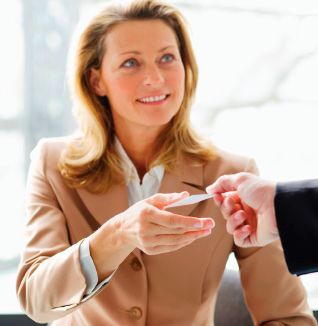 Here's an intriguing question — can you name a digital technology that has the equivalent universality of a printed business card? Lots of digital technologies —  smart phones, the electronic Rolodex, social media sites like LinkedIn — provide ways to access, organize, and display the contact information found on a printed business card. But none offer the ease of exchange between any giver and any receiver as does a business card.
A January 2014 survey by DesignCrowd.com of 1000 small businesses in the United States, United Kingdom, and Australia revealed that 87% of respondents exchange business cards when meeting someone for the first time. Two-thirds of respondents said they subsequently enter the business card information into a smart phone or Rolodex. So even though the contact information may ultimately be transferred to a digital format, the printed business card is still the best way to get information into the hands of a customer or prospect.
Click the link above to read the January 2015 Printips newsletter.