Seven Printed Items Every Business Needs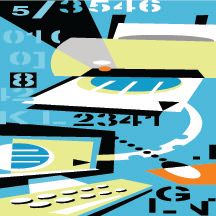 In the past, all sales and marketing materials were printed. Later, the Internet added new ways to reach customers and prospects, and later still provided a way to interact with them, sometimes in real time. Over time, Internet-based marketing replaced some printed materials, enhanced others, and also provided new marketing tools.
Despite the popularity and success of these new marketing techniques, there remain some basic printed items that all businesses need:
• The corporate identity package consisting of 1) business cards, 2) letterheads & envelopes, 3) note paper, 4) mailing labels, and
• Sales material consisting of 5) a company brochure, 6) note pads, and 7) a direct mail piece.